Brenta - lightweight and soft
Brenta is a unisex hardshell jacket that is suitable for numerous outdoor sports. For example for hiking, mountain biking, trekking or for spring ski tours.
Dermizax™-Material
The outdoor jacket is made from a high-quality Dermizax™-Material. Dieses ist light and has a minimal volume. As a result, it does not take up much space in the backpack and is ideal as an outermost layer.
But the fabric has even more advantages. The handle is very pleasant and soft. Because of this, the jacket is often used "only" as protection against wind and cold, and it is also absolutely waterproof. The water column value is 20,000 mm. 
Although the jacket protects against rain, it allows moisture to escape to the outside. With a breathability value of 10,000 g/m²/24h, the hardshell jacket is very breathable.


Mesh lining
The Brenta has a mesh lining inside. This has the advantage that this jacket can only be worn over a T-shirt and the skin contact is very pleasant.
More functions
Underarm ventilation
If you are active on the go, it can quickly become warm and damp in a jacket. To counteract this and to increase breathability, there is underarm ventilation. The jacket can be opened under the armpits with a zipper. A thin net ensures that not too much cold gets inside, but that moisture can escape faster.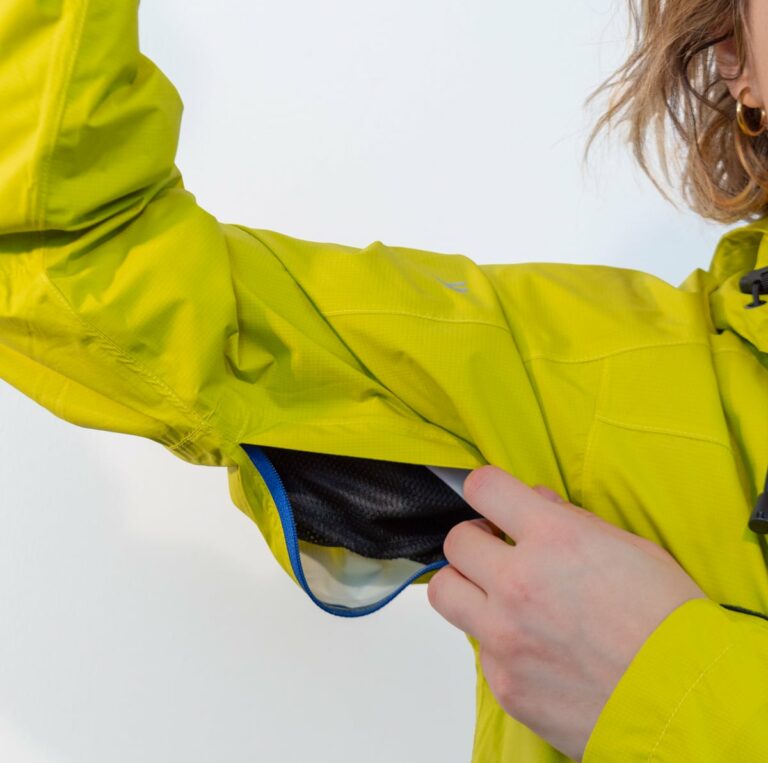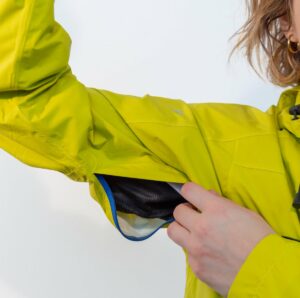 Water-repellent zips and pockets
Not only the outer material, but also the zippers are water-repellent. This means that water cannot penetrate the front or the pockets.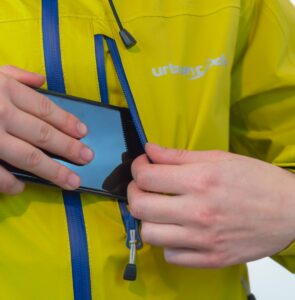 With hood
So that you are protected from rain on all sides, the jacket naturally has a hood. This can be optimally adapted and protects you from wind, rain and snow.
What are you waiting for? Grab a Brenta and go on an adventure!