Skitourenhose No Limit – keine Grenzen für deine Tour!
Are you mainly on touring skis? And are you accelerating up and down?
Dann ist die Skitourenhose No Limit genau das Richtige für dich. Denn vorne ist die Hose verstärkt, damit der Wind beim Herunterfahren nicht durchzieht und hinten ist sie It ensures that you do not arrive at the summit soaked in sweat.

Tecnostretch
Das verwendete Material von Pontetorto, aus Italien, besitzt viele hervorragende Eigenschaften. Außen hat das Material einen technischen Look. Innen ist der Stoff zu einem Flor aufgeraut, um die Wärme zurück zu halten und den Komfort zu erhöhen. Der Stoff ist so entwickelt, dass er neben diesen Eigenschaften auch noch atmungsaktiv, schnelltrocknend und sehr dehnbar ist, damit die Kleidung sich dem Körper besser anschmiegen kann. Darüber hinaus ist das Material mit bluesign® verifiziert. Falls du eher alpin unterwegs bist und auch gelegentlich einen Klettergurt verwenden möchtest, ist dieses Material nicht so gut geeignet, da Klettergurte tendenziell sehr stark scheuern und der Abrieb bei hochelastischen Stoffen wesentlich größer ist. In diesem Falle können wir dir die "Tour Randonnee" empfehlen, die genau für diesen Einsatzzweck konstruiert wurde.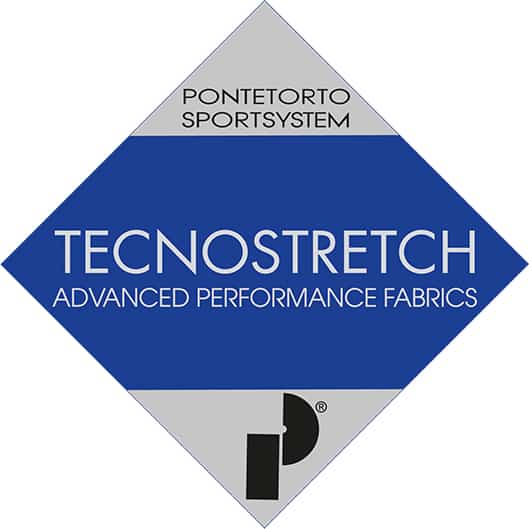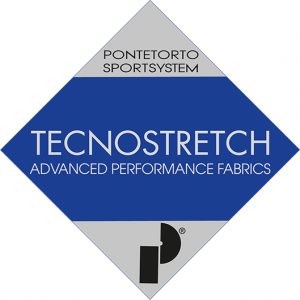 Other highlights
Die No Limit wäre natürlich nicht eine Tourenhose, die wir mit gutem Gewissen empfehlen können, wenn sie nicht noch einige Zusätze besitzen würde. Und zwar gibt es seitliche Belüftungen mit einem Innennetz, für Belüftungsmöglichkeiten bei warmen Wetter und schweißtreibenden Aufstiegen. Außerdem verfügt die Skitourenhose über verstellbare Beinabschlüsse, damit die Hose über jeden Skischuh passt. Darunter ist ein Windfang, sodass keine kalte Luft nach Innen ziehen kann.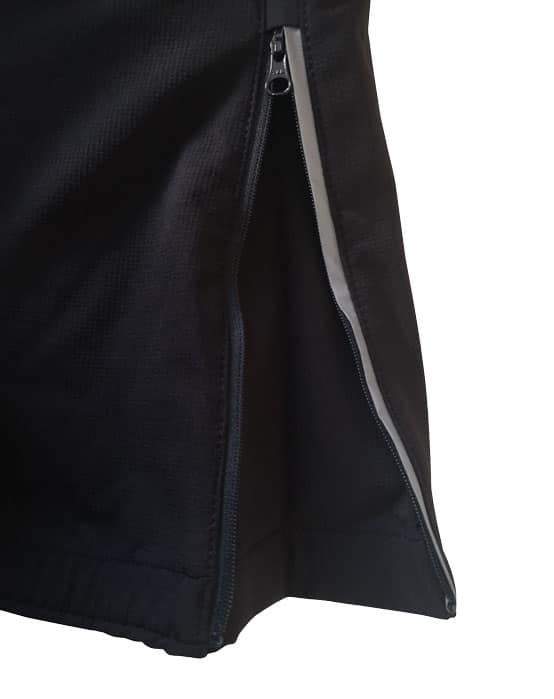 No Limit is the top model for those who are athletic and value good equipment.
Short-leg version
Diese Skitourenhose ist optional in einer Kurzgestellten-Variante erhältlich. Diese ist besonders empfehlenswert für Frauen, die kleiner als 165 cm sind. Denn ist die Hose nicht zu lang, kann man sie nicht nur zum Skitouren, sondern auch zum Wandern und Rodeln verwenden.
Die Bezeichnungen der Kurzgrößen sind jeweils die Hälfte der regulären Größe. Das bedeutet Größe 38 ist als Kurzgröße mit 19 gekennzeichnet.
Measurement chart
| Clothing size | 36 | 38 | 40 | 42 | 44 |
| --- | --- | --- | --- | --- | --- |
| Half waistband | 34-40 | 36-42 | 38-44 | 40-46 | 42-48 |
| Inseam | 79 | 80 | 81 | 82 | 83 |
| Clothing size short leg | 18 | 19 | 20 | 21 | 22 |
| Inseam short leg | 75 | 76 | 77 | 78 | 79 |